Introducing GOC Algorithms
Guided by the market expert and developed under the best in class data science engineers.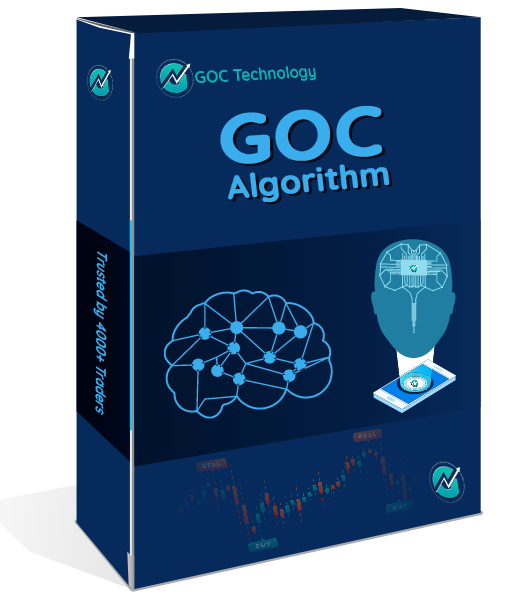 Works on every device & Works in all segments
GOC algorithms will work on TradingView, which can be any browser/device like Chrome, Safari, Android & iOS.
GOC algorithm analysis tool can be used in all segments Equity, F & O, Commodities, Crypto and all global index.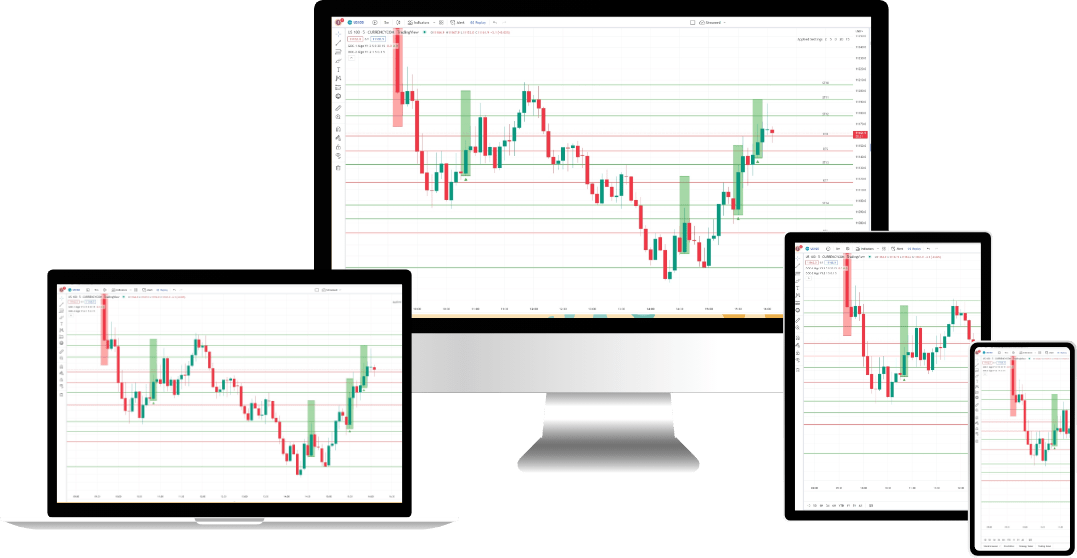 GOC Algorithm 1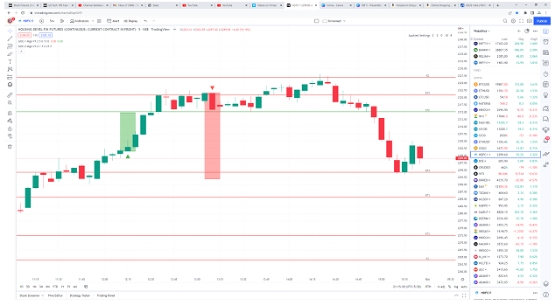 Trend Zone Finder
Extra Zone Finder
Works on Breakout and Breakdown Basis
Helps in Taking Entry and setting Target
Fully Customization
Trend Zone Finder
Algo 1 Helps in finding Trends and makes Zone for max possible Target so you can hold your position for maximum profit.
The Green zone is Uptrend
Red Zone is the Downtrend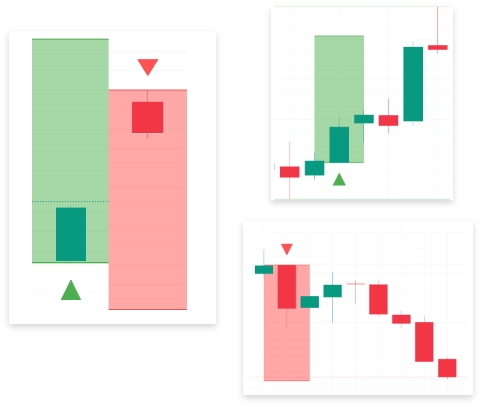 Customizable Settings
The Trend zone will appear with Arrow when your condition meets on the script / Chart.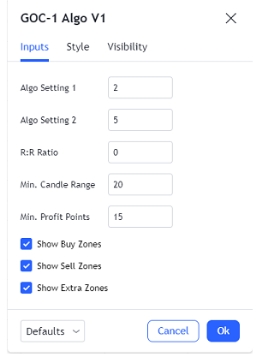 Extra Zone Finder
Extra zones are the trend zone where your conditions are not fulfilled 100% but the algorithm has found a possible move with a 60% plus possibility.
We Can Use Goc 2 Algo for additional confirmation to decide on the max possibility of success.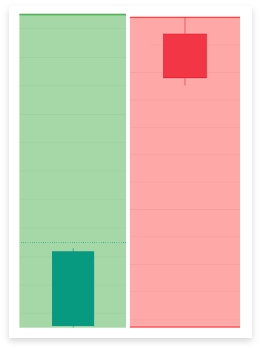 GOC Algorithm 2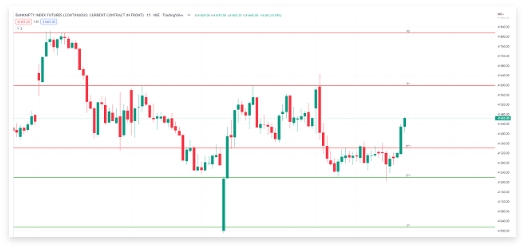 Fix Support & Resistance
Variable Support & Resistance
Works on Reversal Basis
Helps in Improvising The Target
Helps in Exit The Trade
Support & Resistance
Fix Support & Resistance
The Support And resistance Calculated on the Previous chart pattern and calculation Will Appear with green and red lines on each script on each time frame.

It will calculate on the basis of the settings we add to the algorithm.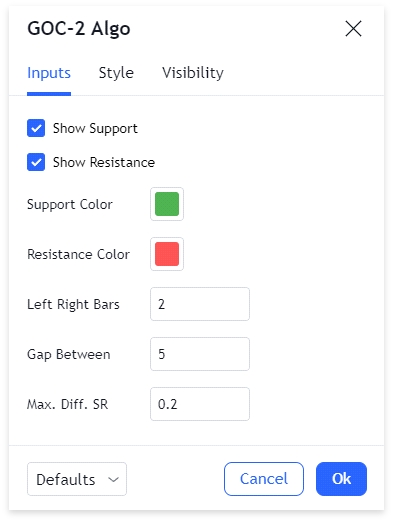 Variable Support & Resistance
The support and resistance are calculated on live market movement and data. The algorithm runs in real-time to make support and resistance lines whenever the price is about to reverse from the current trend.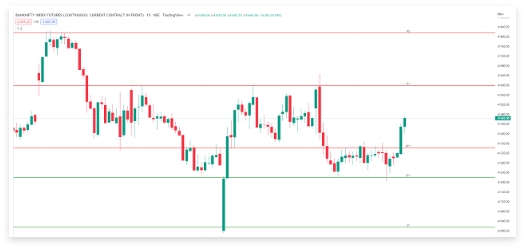 In depth Tutorial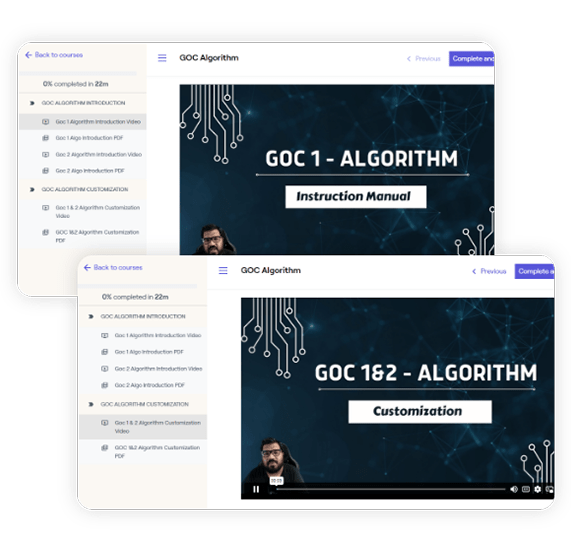 You will get an LMS site login to watch tutorial videos and PDFs at your convenient time. Tutorials are designed so that any beginner can start learning and understand the market movement.
LMS site includes tutorials for
1. How Algorithm 1 Works
2. How Algorithm 2 Works
3. How to use both together to get maximum results in the live market
4. How to customize different scripts
5. Default settings for the index
6. Default settings for highly profitable stocks
Using Algo 1 and 2 Together
Algo 1 Works on a breakout and breakdown basis
Algo 2 Works on a reversal basis
Using both algorithms Together makes it the best analysis tool for all scripts
To confirm the breakout and breakout for Algo 1 zone the trendlines made by Algo 2 help a lot and save from entering the wrong trade.

For Scalping on a reversal basis, Algo 2 Gives important points of Reversal for Quick scalping.
Examples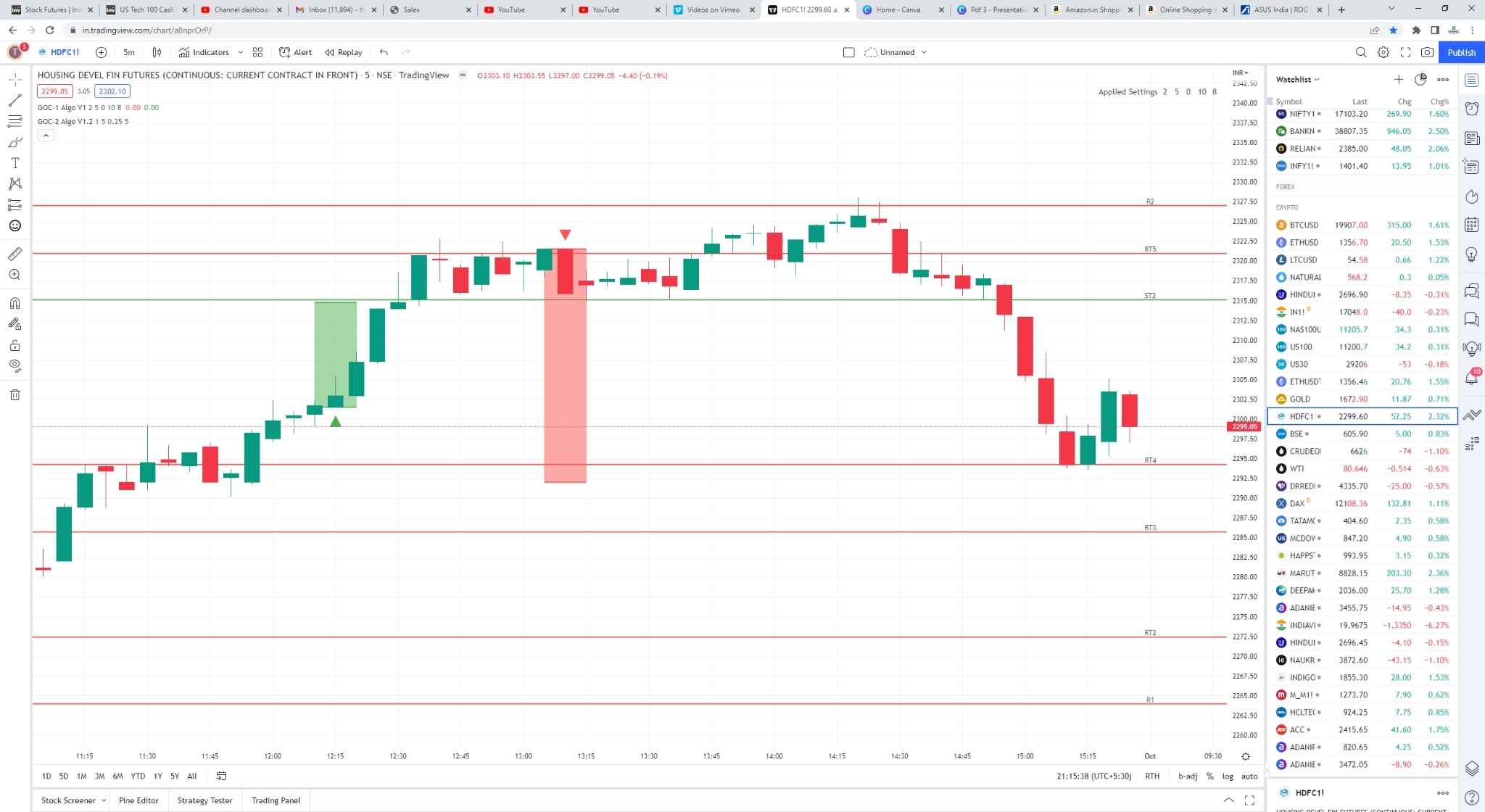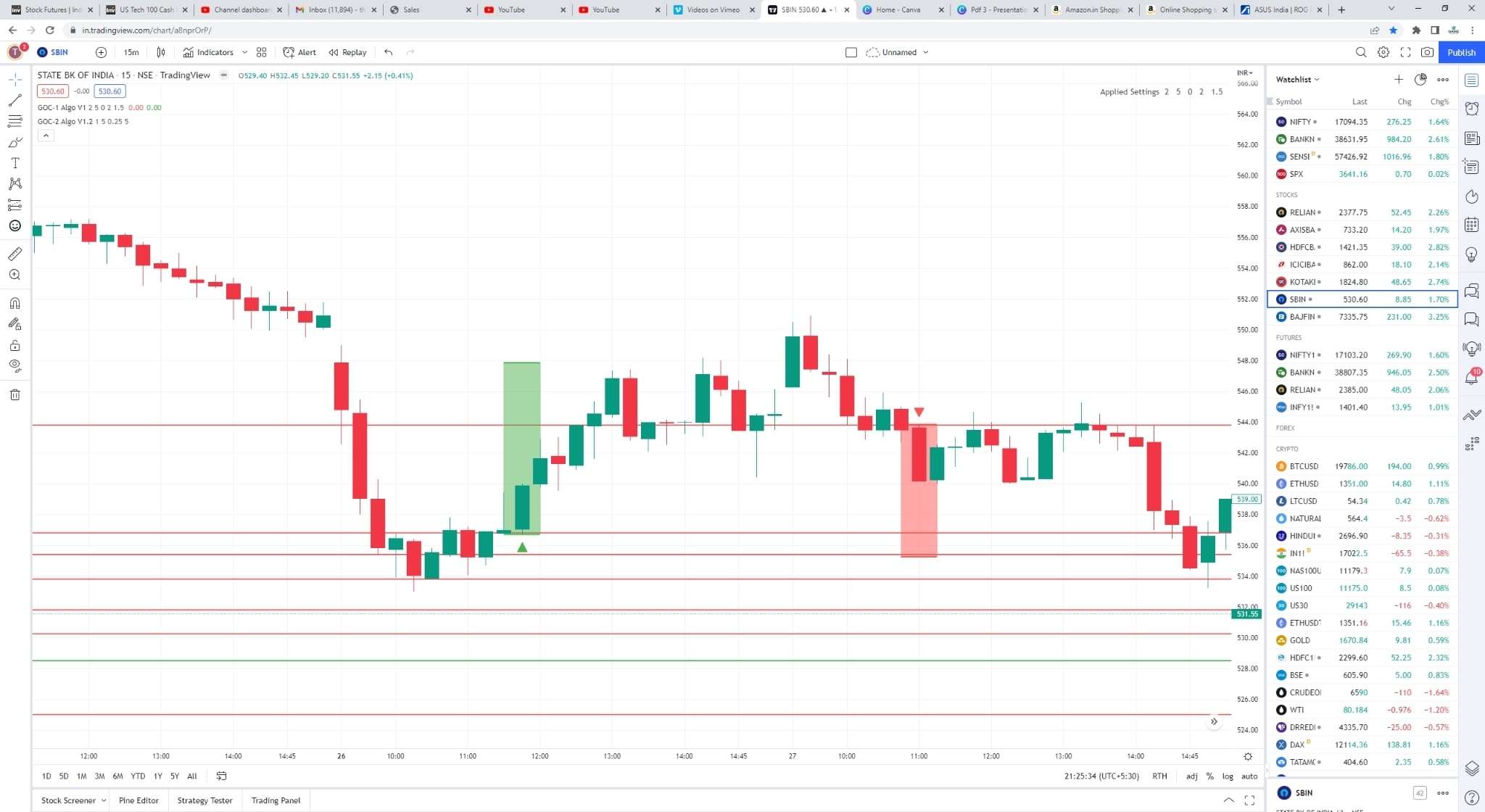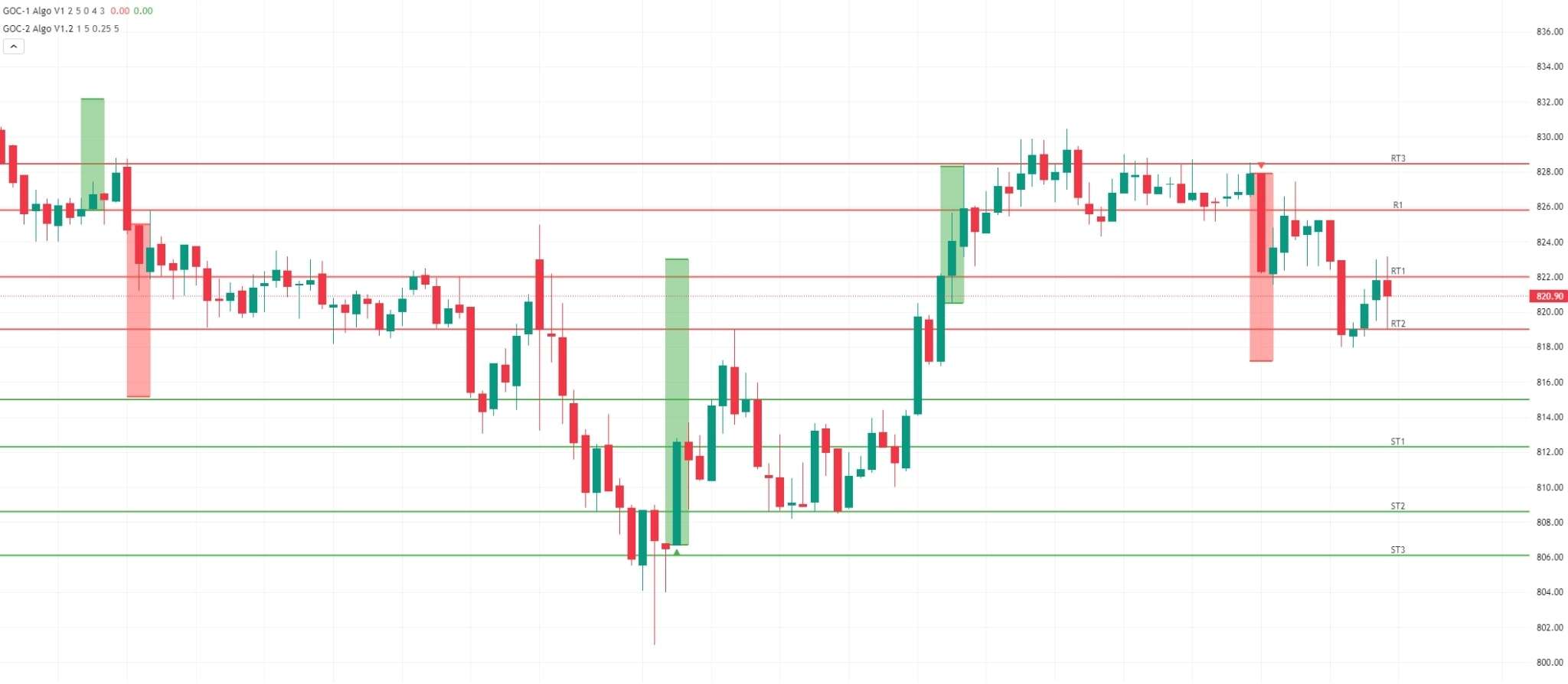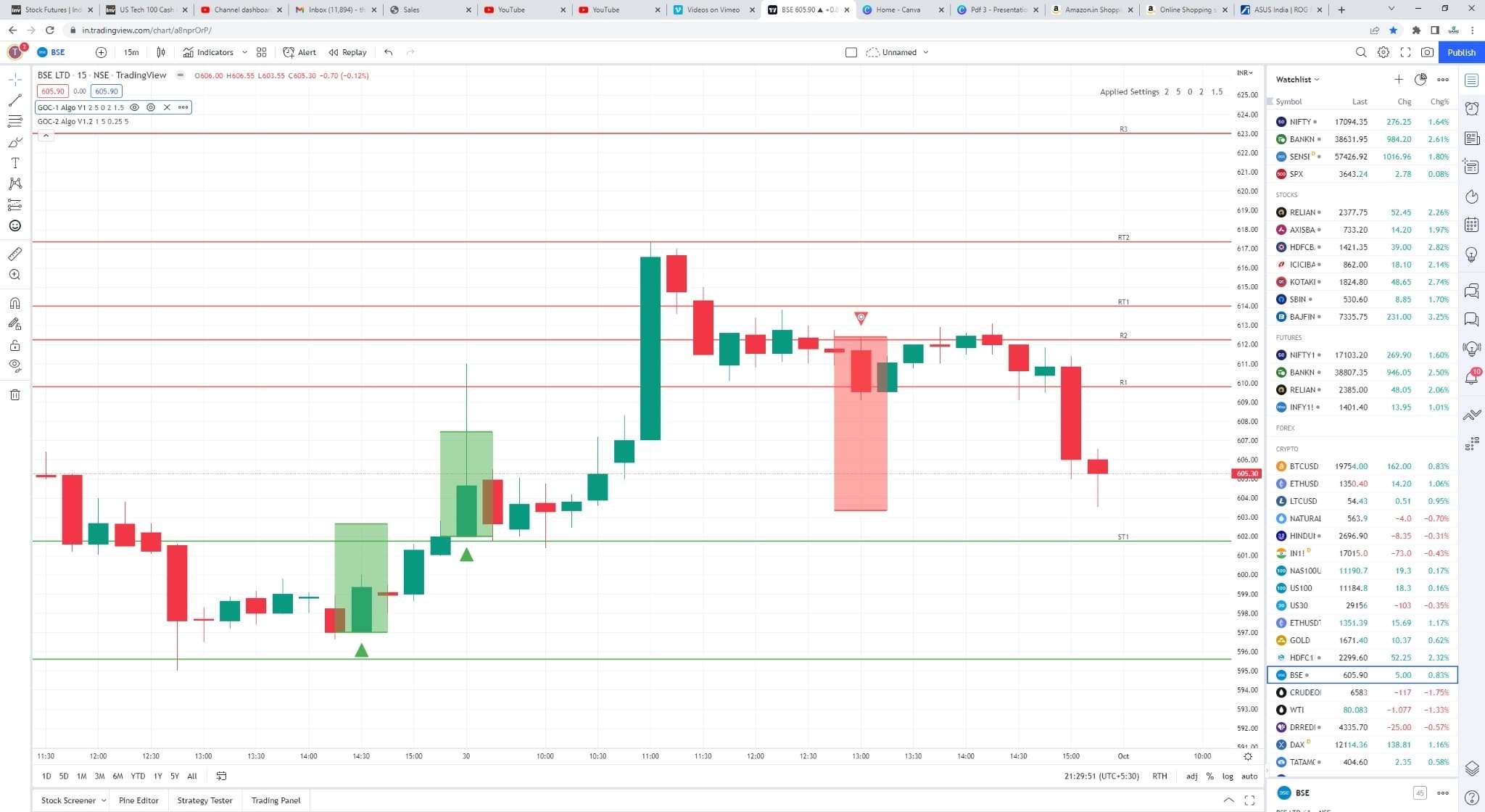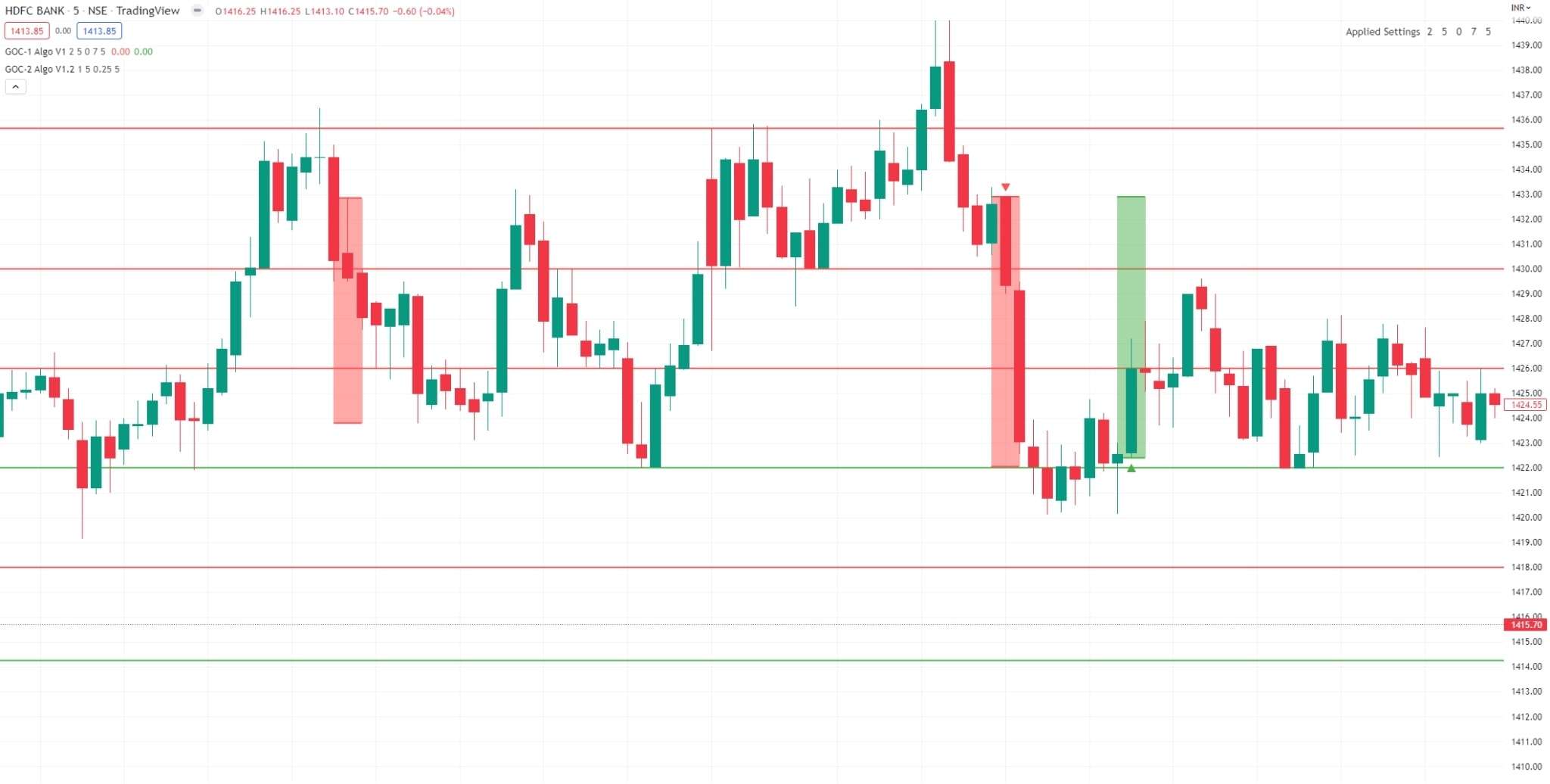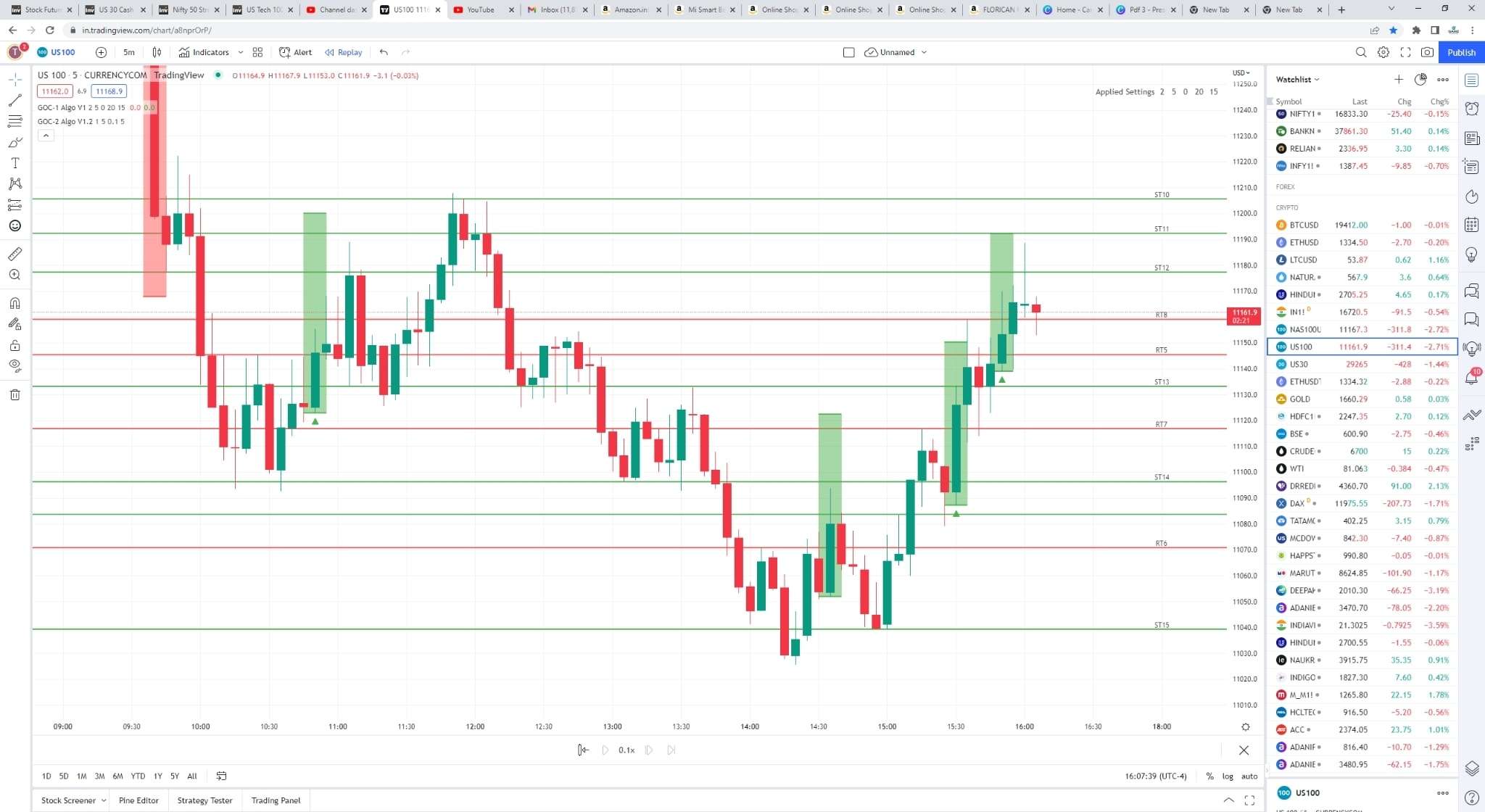 FAQs
Yes, You have to pay one time fee only. After that you have to pay a nominal amount for renewal.
Yes, both algorithms will work on TradingView only. As this is fast platform hence you can use it on the Web and Mobile.
Every year you have to pay 999/- only as a renewal fee.
No, TradingView's free can be used for GOC algorithms.
Yes, You will get the all future updates.
Yes You will get Algo 1-2-3 together in 48 hours after you submit the payment details.
Yes, You will get detailed Tutorials for all 3 algorithms, how they work and how can you use them to maximize your profits
Equity, F&O, commodity, Crypto, Global index, currency
Yes, as this is an analysis tool you need to analyze the chart and you can use it for cash, future, and options trades as well.
Yes, after payment while submitting details please mention your GST details.
Yes our gateway partner currently allows you to use the EMI option with a credit card
The algorithms are analysis tools and the results depend on the buyer's analytical skills, we provide tutorials with this purchase and after sufficient practice, any Trader can maintain 80% plus positive results
No, This is an analysis tool to understand the stock market better. This will change your perspective the way to see the stock market.
Grab instant access of the
GOC Algorithm 1,2, & 3 + The Trader's Journey
at
₹8999/-
(Yearly renewal @ ₹999/- only)
Please enter Email
Please enter valid Email
Please enter Mobile Number
Please enter valid Mobile Number